Job Expired

This posting has expired and applications are no longer being received and this job does not show up on the main job list.
| | |
| --- | --- |
| Position Type: | Full-time / Permanent |
| Location: | London, or Sarnia, Ontario |
| Date Posted: | Oct 05, 2017 |
| Experience: | 2 Years |
| Education: | College Diploma (2 years) |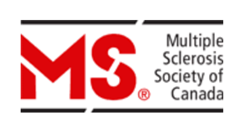 Job Description
Coordinator, Fund Development
London Chapter, Ontario & Nunavut Division
(Full-time)
Canada has the highest rate of multiple sclerosis in the world, making MS Canada's disease. The MS Society of Canada is the country's leading MS advocate, funding leading research in MS and programs & services that help people live well with the disease.
Reporting to the Senior Manager, Community Engagement & Development – South West Ontario, the coordinator is responsible for the planning, co-ordination and execution of fund development events and initiatives while cultivating meaningful relationships with volunteers, corporate, foundation, and individual donors. The coordinator will manage programs including but not limited to the regional core fundraising events as well as the MS Walks in the Southwest Chapter area. Further, the coordinator will be responsible for donor relations, sponsorship opportunities, corporate partnerships, and support of 3rd party ("I Challenge") fundraising event organizers.
The successful incumbent will be required to complete a criminal background check as a condition of hire.
Responsibilities:
Plans, coordinates and leads fundraising activities including but not limited to Southwest Walk core fundraising events.

Develops new fundraising initiatives as required while maintaining and growing existing fundraisers

Provides insight into local trends in fundraising and community events

Maintains up-to-date event plans including critical path, timelines, and resource requirements

Develops and provides leadership for the implementation of new revenue development strategies to meet the chapter's needs

Assists in developing and monitoring of budgets and financial results for the chapter

Manages third party relationships ensuring proper stewardship of organizers, including ensuring the processing of receipts

Acts as a principal contact for fundraising events by maintaining correspondence with sponsors and participants both new and existing, and responding to general inquiries

Liaises with National and Provincial MS Divisions in implementing the standards for the provision of special events supports

Supports other events as requested (Division, educational, supportive etc)

Manages donor database

Executes safe, fiscally responsible and appropriate events that are aligned with the MS Society's values, Mission and Vision

Develops and maintains relationships with key external stakeholders and provides customer service for participants, Team Captains, sponsors, donors and volunteers

Recruits new donors, participants and sponsors by executing provincial strategies; reengages past sponsors, volunteers and donors

Recruits, develops, and maintains relationships corporate and business contacts and service clubs

Provides motivation and incentive to enhance fundraising activities of participants

Researches potential sponsors and prepares sponsorship packages

Represents Chapter at community and business functions

Makes presentations to service clubs and organizations for support and cooperation

Coordinates all volunteer requirement for Walk, and works with peers for major chapter fundraising events

Identifies opportunities to engage volunteers in fundraising

Creates, adapts and evaluates volunteer role descriptions for major fundraising events

Manages walk fundraising volunteer files and databases

Works within the Society's volunteer database to maximize reporting and enhance the volunteer experience 

Works with local media to actively promote fundraising initiatives including development of press releases, media packages, feature stories and event coverage as assigned
Qualifications:
University Degree or Community College Diploma in fundraising, communications, PR, business or marketing with at least 2 years of experience in fund development, special event planning, project management and/or public relations or the equivalent education and experience

Proven success coordinating fundraising campaigns and events is required

A valid G driver's license and access to a reliable car is required

Knowledge of sponsorship, marketing and media relations' processes and procedures

Experience recruiting and managing event and committee volunteers

Self-starter with excellent customer service and problem solving skills

Strong organizational skills, able to balance multiple priorities with overlapping deadlines

Strong verbal and communication skills with good interpersonal skills to communicate in a professional manner and work collaboratively

Superior computer skills, with experience in Microsoft Office and an aptitude for database systems
Special Considerations:
Fast paced, professional environment.

Required to work evenings and weekends as necessary, with high event season noted as February through August.

Physical demands of special events including packing, lifting, carrying and loading.

Constraints of weather elements at sites during special events.

Weekly travel throughout Southwest Chapter area with occasional travel to other parts of the province.
Location: London or Sarnia, ON
We are working on a world free of MS, where improving people's quality of life is a part of our everyday life. If you too are passionate about our mission, we invite your expression of interest and resume submission by October 16, 2017 to:
Sarah Mann
Senior Manager, Community Engagement & Development – South West Ontario
Ontario & Nunavut Division
Multiple Sclerosis Society of Canada
Email: Sarah.Mann@mssociety.ca
 
Please note: applicants must state salary expectations in order to be considered.
The MS Society has a bold vision for the future. We have a team of dedicated professionals who share a common goal to end MS and to improve the lives of those affected by MS. We strive to be an employer of choice and provide a working environment that values diversity, team work, and professional development.
The MS Society of Canada embraces diversity and encourages all qualified applicants to apply. We appreciate your interest and will contact you if a meeting is required.
More information about the MS Society is available at www.mssociety.ca.