| | |
| --- | --- |
| Position Type: | Full-time |
| Location: | London, ON |
| Date Posted: | Jan 20, 2021 |
| Experience: | 8 Years |
| Education: | University Degree |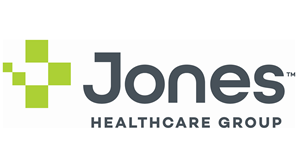 Job Description
About Jones Healthcare Group
Jones Healthcare Group is a world-class provider of advanced packaging and medication dispensing solutions. With over 100 years serving health and wellness markets, the privately held company is moving through an aggressive growth strategy with plans to invest $20 million into the business over the next two years.
"Over a century ago, Jones provided apothecary packaging to help pharmacists safely dispense medication to patients," says Ron Harris, President & CEO at Jones. "One thing has never wavered since our beginning: we have always been focused on wellness. It's in our DNA."
Through its four business units — Cartons & Labels, Packaging Services, Canadian Pharmacy and Medication Adherence — and its three European subsidiaries Venalink UK, Venalink Spain and MEDI-Clear, the company brings a unique expertise across health sectors to its customers. And, with a continued vision to advance healthcare with progressive packaging platforms, Jones puts consumer well-being first while responding to evolving market needs.
For more information, please visit
www.joneshealthcaregroup.com
.
Summary of position
The Vice President, Supply Chain is responsible for the strategic development and management of the supply chain function for 3 business units. This encompasses warehousing operations, inventory control, order fulfilment, procurement, and purchasing. The incumbent will be responsible for establishing relevant KPI's and
applying continuous improvement methodologies
to meet both short- and long-term supply chain objectives.
If you love
the idea of working with cross-functional teams and external partners to devise strategies and solutions
that optimize value of the supply chain function
, then this position will be of interest to you.
If you get excited
about leading a comprehensive end-to-end supply chain function that is involved with aspects of manufacturing and managing products, inventory and shipping to our customers, this position is a perfect fit for you.
If you are a natural
leader with a passion for continuous improvement and driving cost savings in a fast paced environment, and if you are a confident negotiator and decision maker, then you'll want to consider this opportunity.
Here are some of the different activities you'll be asked to do:
Develop and maintain a supply chain strategy and roadmap to optimize supplier relationships, raw materials procurement and inventory control, finished product inventory, logistics and warehousing excellence.

Oversee the supply chain budget and operating performance, along with key service, quality and cost metrics, while applying continuous improvement methodologies.

Develop strong working relationships with the company's vendors and external partners to ensure the highest standards possible for price, quality and speed.

Maintain awareness of market and category trends to provide leadership insight on sourcing strategies and negotiation tactics.

Advise on warehouse design plans, layout modifications, and system enhancements in order to achieve full warehouse optimization, considering the full-range of supply chain activities that may impact inventory levels.

Provide oversight to the entire flow of goods, encompassing inbound, intercompany, and outbound material movement, suggesting improvement measures to reduce costs and increase efficiencies. 

Oversee customer order fulfilment activities, demonstrating superior problem-solving capabilities to enhance existing processes and avoid delays in planning, estimating, and delivery.
If you've got:
Bachelor's degree and/or a Master's degree (in a business, supply chain, engineering or operations related area).

CSCP certification or other industry-leading designation is a strong asset.

7 - 10 years of supply chain management and manufacturing operational experience.

Proven experience leading complex operations and supply chain teams effectively.

Distribution management experience including inventory management, warehouse operations, order fulfillment and logistics.

Proven ability to effectively work with and influence leadership at all levels.

A proactive approach to risk management.

Strong people leadership skills.
We'd like to hear from you!
Please submit a cover letter and resume on our Careers page

: 
https://joneshealthcaregroup.hiringplatform.ca/processes/22608-vice-president-supply-chain?locale=en
.
While we thank all candidates for their interest, only those selected for an interview will be contacted.
As part of our commitment to accessibility for all persons with disabilities, Jones will, upon the request of the applicant, provide accommodation during the recruitment process to ensure equal access to applicants with disabilities. Please contact the Jones Human Resources department at 1.800.265.9093 about your needs, and we will consult with you to ensure suitable accommodation is provided.
For all feedback on equity and accommodation needs, please also contact the Human Resources department.