| | |
| --- | --- |
| Position Type: | Full-time |
| Date Posted: | Mar 05, 2021 |
| Experience: | 2 Years |
| Education: | High School Diploma |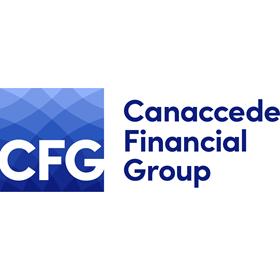 Job Description
Company Information
Canaccede Financial Group Ltd. and its subsidiaries (collectively "Canaccede") are Canadian industry leaders in specialized investment and financial services products. Through our acquisition entities and our managing and servicing entity, Canaccede International Management Ltd., we have been working with a broad cross-section of lenders and financial institutions in the acquisition and services of insolvent and distressed receivables since 2008, and we are the largest multi-asset acquirer in the Canadian market.
We operate with an analytically driven philosophy that is always responsive to our client's individual needs and circumstances.  Our business proposition is to maximize value from acquired receivables in a cost-effective manner and provide integrated consumer finance solutions.
The entire team at Canaccede is forward-looking and has an open growth-oriented corporate culture that offers motivated employees the opportunity to learn and grow with it. We have offices in Toronto and London, Ontario. 
The successful candidate will initially work from home and there is potential for the position to be a permanent work from home opportunity. Our ideal candidate is located in Ontario, with ability to travel to either of our locations to work in office, if and when necessary.
Job Title
Collections Agent
Reports To
Team Lead, Commercial Operations
Summary
As a Collections Agent you are responsible for managing your own portfolio of collection accounts and executing Canaccede's established practices and procedures for contacting customers and creating solutions for closing outstanding debts, including payouts, settlement plans and payment arrangements.
Job Duties
Answer incoming calls from customers

Undertake debtor trace and locate efforts using search engines

Notify customers of overdue accounts and payments through phone or mail

Set up and document payment arrangements with customers

Obtain and record current financial data from customers

Recommend account closure if payments are not being received

Maintain records and files for customer accounts

Coordinate messages to customers, managing current paying accounts with reminder messages

Ensure customers are on an ongoing payment plan

Maintain accurate and updated file notes for ongoing history and referencing

Find assets for customers in case possible enforcements are necessary, such as places of employment for garnishment, new addresses which could possibly be owned by customers and subject to writ enforcement.

Consult with and/or co-ordinate activities with other employees of the organization

Other duties as required
Requirements
2+ years' experience in customer service, preferably within financial services collections environment

OSSD or equivalent

Education or training in financial services is an asset

Collector licence is an asset

Successful history within a goal driven performance environment

Excellent communication skills, both verbal and written

French/English Bilingualism considered an asset

Proficiency with Microsoft Office, including Word, Outlook, & SharePoint

Proficiency with CRM system, specifically Salesforce, considered an asset

Ability to analyze, interpret, and negotiate the needs of clients, offering appropriate options, solutions, and resolutions

Ability to manage complex debtor situations to exceed goals and meet deadlines

Considerable problem solving skills, as situations are constantly changing and unique

Sound judgment and analysis to arrive at recommendations or conclusions

Ability to accelerate work pace, and meet deadlines while maintaining accuracy and attention to detail

Ability to adapt to change quickly

Ability to interpret and implement company policies and procedures

Ability to build and maintain lasting relationships with corporate departments and key business partners

Ability to work independently as well as within a team/group, providing professional advice or direction to other employees as necessary

Strong work ethic and integrity

Good organizational, time management and prioritizing skills

Satisfactory reference check (credit, criminal, professional)

Available to work a variety of shifts within the hours of operation
What's great about working for Canaccede Financial Group?
Competitive total compensation structure
, which includes competitive base salary, annual bonus program, deferred profit-sharing plan, group RRSP, 3 weeks' paid vacation, paid sick days, company paid health, dental, vision, paramedical, life and travel insurance benefits, employee assistance program, and tuition reimbursement program.
While working from home
we are sure to provide our employees with the systems necessary for long term success, which includes your performance and communication tools. We have also modified our onboarding process to help integrate you into the company even before your first day, and we will help connect you with all our current employees. Our Social Committee hosts virtual monthly activities, and we continue to find unique and fun ways to celebrate our successes while remote.
When it is safe for all employees to return to our offices
you will get to enjoy our
open concept work environment, which is ideal for collaboration and team building. Enjoy your lunch with your colleagues in our expansive lunchroom filled with windows, booths, and social tables. Our Social Committee coordinates fun events on a regular basis – both inside and outside of the office. These include holiday lunches, pub nights, contests, and a weekly lottery, just to name a few. We happily spend time celebrating our employees' personal and work-related accomplishments with awards, company-wide recognition, and of course, cake.
We care about giving back to the community
. Each employee is provided with 1 paid day per year to volunteer at any registered charity of their choice. We also provide monthly donations to charities that are meaningful to our staff. To date, we have donated over $30,000 to local and national charities combined, all of which were selected by our employees.
Sound like a perfect fit for you? We think so too.
A culture of diversity and inclusion at Canaccede Financial Group Ltd. is imperative. We invite and encourage applications from women, Aboriginal peoples and persons of all races, ethnic origins, religions, abilities, sexual orientations, and gender identities and expressions. Canaccede will provide accommodation during all parts of the hiring process, upon request, to applicants with disabilities. If contacted to proceed to the selection process, please advise us if you require any accommodation. Additional accessibility information and contact information can be found on the company website at
www.canaccede.com/accessibility-statement/
Candidates are encouraged to submit their resume and cover letter to Alma Gutierrez, Human Resources and Office Administrator, via email to
alma.gutierrez@canaccede.com
. We thank all candidates for their submission and will be in contact with candidates deemed to meet the above qualifications.
For more information about Canaccede Financial Group Ltd., please visit our company website at www.canaccede.com