| | |
| --- | --- |
| Position Type: | Full-time |
| Location: | London, ON |
| Date Posted: | Jan 04, 2023 |
| Experience: | 2 Years |
| Education: | High School Diploma |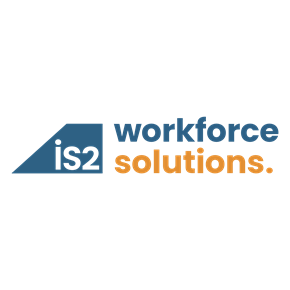 Job Description
General Responsibilities: 
Provide training to more junior level, less experienced workers 

Willing to work extended hours during the work week and occasional weekends as needed; be flexible to schedule changes. 

Maintain a clean and safe working environment. 

Attend training programs offered by the Company. 

Communicate with coworkers and supervisors in a clear and professional manner. 

Perform other duties as assigned by supervisor. 
Door Assembly (Level I – Entry Level) 
Employee is responsible for the assembly of doors.  

Build all types of doors as per customer's request with the correct specifications. 

Operate with a high level of safety, quality, and productivity.  

Read and Interpret Production paperwork;  

Measure, cut and assemble.  

Assemble door frame using pneumatic and manual tools in a fast-paced environment, ensuring correct components are used. 

As time allows, light clean up in the work area.

Responsibilities

Prep Sanding  

Load and unload doors into the booth and onto sanding rack; sand cross-grain scratches and scratches left by machining tools. (Can be up to 300 lbs. finished doors in a dual lift 150 lbs. each). 

Edging Clamp 

Apply glue, operate the wood edging clamp, and plate machines including the clamp carrier and the double-sided planter. (Only doing stiles max 50 lbs). 

Glue-up Press 

Laminate veneer faces onto the core, make cores from raw materials, press overlays to make a fire door, veneer facing panels; set up and clean the glue spreader, cut parts to length. (Full flush door – putting covers on a large panel – (10lbs to 150) 

Rim Banding 

Cut trim using the double miter saw and double edging clamp. (Panels – 50 lbs up to) 

Bladder Press 

Apply glue and veneers on both faces of the panels. Use a Profile sander and orbital sander. (Panels – 50 lbs up to) 
 

Knowledge/Skills/Abilities

Ability to use basic hand and power tools; tape measure, hammer, table saw etc. 

Must be committed to working safely and following safety policies 

Capable of performing repetitive, physical work 

Must be able to lift 25 to 300 lbs. in a dual lift 

Able to work independently or within a team to meet production numbers 

Ability to multitask and work in a fast-paced environment 

Flexible to work in multiple areas of the facility 

Ability to communicate effectively and respectfully with team, internal customers and external customers 
 

Essential Physical Requirements

Must be able to lift, up to 150 lbs. 

Most work is performed at or below shoulder level. 

Edge clamp rim banding shoulder level. 

Load carts to limit 56 inches stack height stiles or finished door from floor. – depending on height 

Task requires repetitive use of hands.   

Standing for long periods of time 

Physically demanding  

Confidential inquires can be received at london@is2.ca or 519 931 7488
Application Contact Information
| | |
| --- | --- |
| Company Name: | IS2 Workforce Solutions |
| Contact Name: | Morgan Drouin - Senior Recruitment Specialist |
| Telephone: | 519 931 7488 |
| Email Address: | mdrouin@is2.ca |
| Company Website: | http://www.is2.ca |