Job Expired

This posting has expired and applications are no longer being received and this job does not show up on the main job list.
| | |
| --- | --- |
| Position Type: | Full-time |
| Location: | London, ON |
| Date Posted: | Apr 13, 2022 |
| Experience: | 5 Years |
| Education: | College Diploma (2 years) |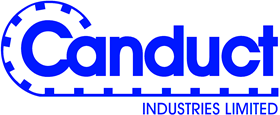 Job Description
ABOUT CANDUCT INDUSTRIES
Canduct Industries Limited produces and stocks an entire line of insulations for the liquid filled power and distribution transformer market. Only the purest raw materials are the nucleus of our entire line of products. Our customers can always be assured of contaminant-free components with the hallmark Canduct quality.

We work with our customers to deliver results for their unique needs and applications. Our vast problem-solving experience and broad product knowledge enables us to understand our customers' needs and provide proven solutions from our past experience.

We lead the global market with world-class customer service and high quality, innovative products, serving the electrical, distribution transformers, air, oil, and energy industries.
JOB OVERVIEW
Reporting to the President the Human Resource Director serves as an integral part of the Senior Leadership team. The Human Resource Director performs a key role in leading human resource functions by aligning business objectives with employee and management needs.
This influential leader will function as a Human Resource Business Partner for four divisions across Canada and the USA as well as lead a small HR administrative team. The position is based in London with travel required to each of the divisions at minimum once a year.
An ideal candidate is a progressive human resource leader with experience in a range of human resource functions ideally in a manufacturing environment and demonstrates a proven ability to build highly effective teams and relationships with an innovative approach to problem solving.
PRIMARY RESPONSIBILITIES
Strategic Planning and Leadership

As a critical thinker provides input on workforce planning, business restructuring, employee retention and succession planning to positively affect workplace culture.

Participates in Identifying companywide operational goals, KPI's, and supports management with the development, and implementation of subset goals to each facility and department.

Management of benefit programs for Canadian and American locations.

Participates in companywide budget planning, specifically an annual staffing budget.

Responsible for planning, preparing, and monitoring the HR departmental budget.

Provides metrics on the overall health of each facility and the company as a whole, employee engagement, turnover, absenteeism, overtime, and work performance.


 

Employee Relations and Development

Provides ongoing support, advice, and coaching to management with respect to career development, performance management, staff initiatives, conflict resolutions and corrective action when required.

Services as a link between employees and management in handling questions with sensitivity and confidentiality as required to promote trust and psychological safety.

Promotes healthy employee-management working relationships.

Seeks methods to continuously improve communication throughout all facilities and between facilities.

Conducts workplace investigations then reviews findings, facilitates meetings, develops, and implements corrective actions.

Assists training and development initiatives for all employees.

Leads, manages, and supports direct reports on the human resource team.

Legislative Compliance

Maintains an in-depth knowledge of current legislation relating to employment law, in all locations.

Regularity reviews policies and procedures, updating as required in accordance with provincial law or changes in business practices. Develops new policies and procedures as required.

Responsible for ensuring all legislation is followed and policy changes are effectively communicated to employees. Supports management with the interpretation of policies, court rulings and legal requirements.

Employee Life Cycle Activities

Directs and leads full recruitment activities including hiring needs analysis, advertising, interview preparation, delivery, and analysis; prepare and deliver job offer letters to ensure successful onboarding to promote longevity of employment.
Manages annual performance reviews providing direct support and training to management team delivering the reviews. Collaborate with them to resolve performance issues and provide guidance to improve performance.  Follow up to ensure full circle resolution and completion.

Develops valuable employee recognition and retention programs.

Oversees new hire orientation, on boarding process, transfers, leaves and employee departures. Work with senior management and legal counsel to ensure departures are compliant with current employment laws.

Oversees employee compensation and benefit plan program, leaves, and retention initiatives.

Manage performance review and succession planning process for all companies.

Promotes employee engagement and support building and maintaining strong business. relationships while developing high performing teams.
TO BE CONSIDERED YOU WILL NEED  
Completion of University or College education, in HR Management or related field.

CHRP or CHRL designation preferred.

5+ years proven experience as a human resource manager with knowledge of multiple human resource disciplines.

Experience working in a manufacturing environment.

Computer skills include Microsoft Office Suite, applicant tracking, ERP, and Training.

In-depth knowledge of provincial legislation including ESA, OHRC, OHSA and WSIB.

Valid passport and ability to travel in Canada and the USA as needed; approximately 10% of the time.

USA experience is an asset.
TO APPLY
If this position interests you, apply today by sending your resume and cover letter to careers
@canduct.com
no later than April 30, 2022.
The best way to get our attention is to include "HR Director" in the subject line.
Canduct Industries will accommodate candidates under the AODA legislation in all aspects of the hiring process. Please notify us if accommodation is needed.
We thank all applicants for their interest and wish to advise that only those candidates selected for an interview will be contacted.